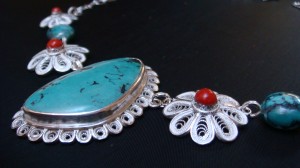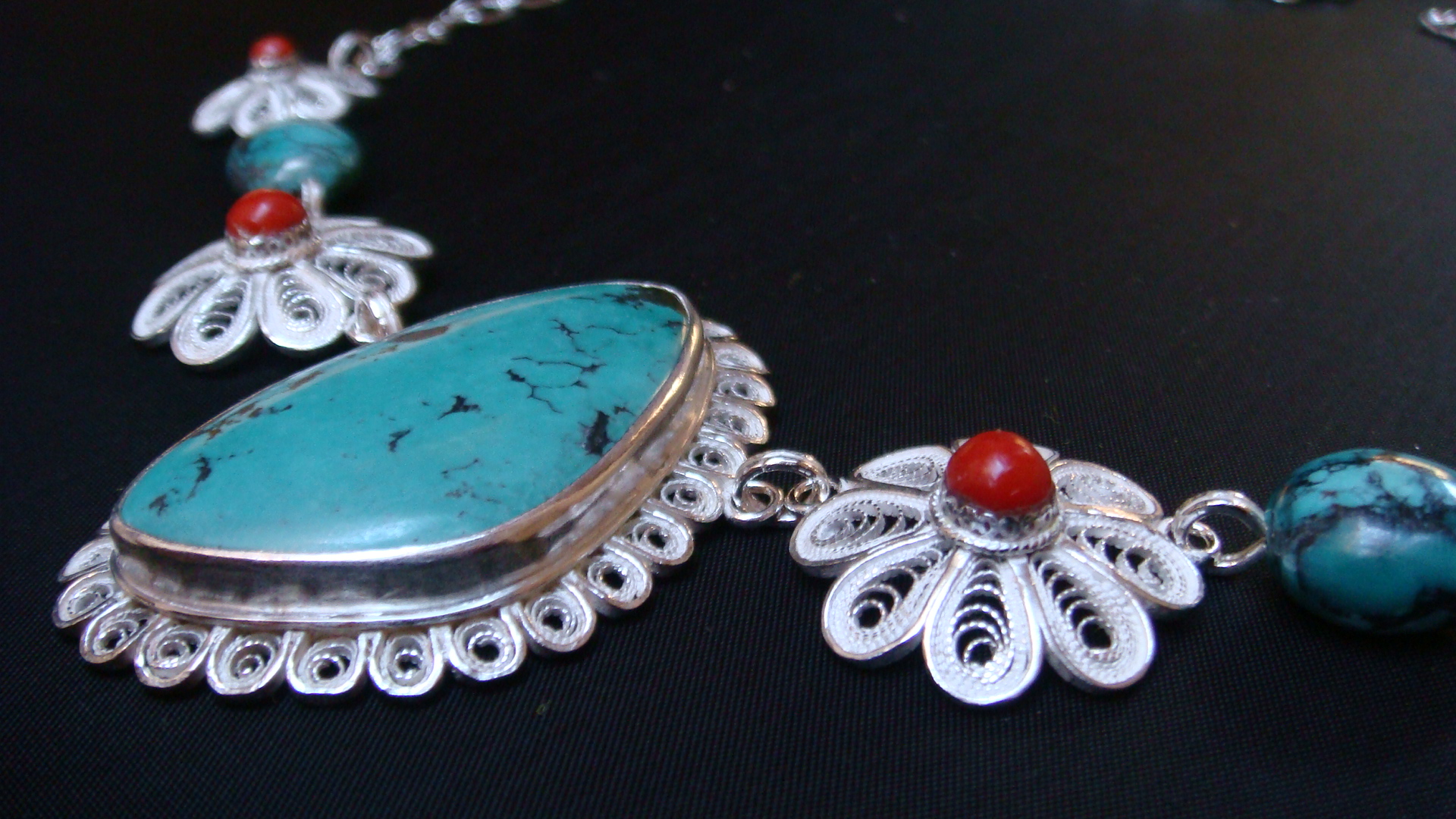 This unique necklace beautifully showcases our delicate silver filigree work.
The large central piece of Turquoise has been set in a silver filigree framework, there is one turquoise bead on each side of the central feature these beads have been left plain.  Four filigree flowers with small pieces of natural coral set in their centre beautifully compliment the silver and turquoise that we have used.  The chain that links this stunning piece together was also made by hand here in our Korcula workshop.  **
We collected the pieces of turquoise used in this piece on a recent trip to Nepal and can assure you that both the turquoise and the filigree work on this statement piece are of the highest quality.
The Necklace sits best worn high on the neck and the length can be adjusted to suit your size and preference for how you would like to wear it.
** Photos of this piece being made can be seen by following this link
http://sebasilver.wordpress.com/2011/08/03/help-us-design-our-latest-piece-of-filigree-jewellery/